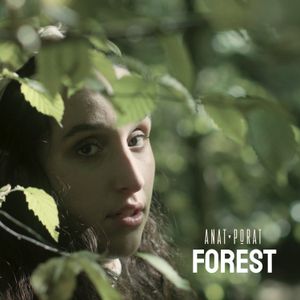 FOREST
In this new song from the upcoming album "Back To New", 
Anat Porat is collaborating again with Julian M. Grünthal. 
His mysterious dark text, her music and the unique vocal harmonies 
of Anat and Shira - her daughter, 
create a new world, full of magic and atmosphere. 
Anat's music hits you in the gut. 
But when it does, you feel no pain. 
She started her singer-songwriter journey in her 20's 
and was sidetracked by motherhood and life. 
But music was an inner calling and she now finds herself back on stage
showing that it's never too late to make your dreams come true.
Lyrics: Julian M. Grünthal 
Music: Anat Porat
Arrangement & music production:
Daniel Wisman.

 Anat Porat: Vocals, Acustic guitar
Daniel Wisman: Acustic guitar
Shira Porat Pariente: Vocals
Einav Har Anan: Piano
Yoav Lachovitsky: Percussions
Daniel Tanchelson: Viola
Alon Stern: Double bass
Recorded mixed & mastered by Marko Gurkan - Kicha Studios
Video directed by: Omri Dagan & Guy Tchakarov
Concept & Script: Omri Dagan & Guy Tchakarov
Production: Delorean Films
DOP: Omri Dagan
Make up: Grace Macartney
Production Assistance: Kasia Kowalska, Nina Ijomone, Lakruwan Rajapaksha
It's been hours since we're in here
long gone are the humming sounds of machines
And we walk
Is it silence that surrounds us ?
Or the whispering of hiding eyes behind the leaves?
And we walk
All you are in the darkness is your fingers' warmth in mine
we're holding on
And we walk
Are the screams that chase us from your past or mine?
But who are you?
And we walk And we walk
Do I follow you or do you follow me? And why does all this feel so much like home?
And we walk to the wall around our forest cage
And climb the wall with ease and we eat the people staring at you and at me And we eat
And they bleed
And we walk
And we walk...